Welcome to the Introduction to NGS Workshop (30 Sep - 4 Oct 2019)
How to login to training VM
The login URL/site is below: https://sbs-broker.erc.monash.edu/ (Note this site is currently accessible only within Monash network).
Loading this URL in any browser will display the main/login page:
Figure 1: VM login screen
There are is an invidiual training VM instance created for you. These are numbered as (SBS-01/02/03), and training accounts have been 1 instance each. The training accounts are below:
Training accounts usernames are provided to you.
Password: *1H3d%#X
Upon login to the URL/site above, the assigned instance is shown: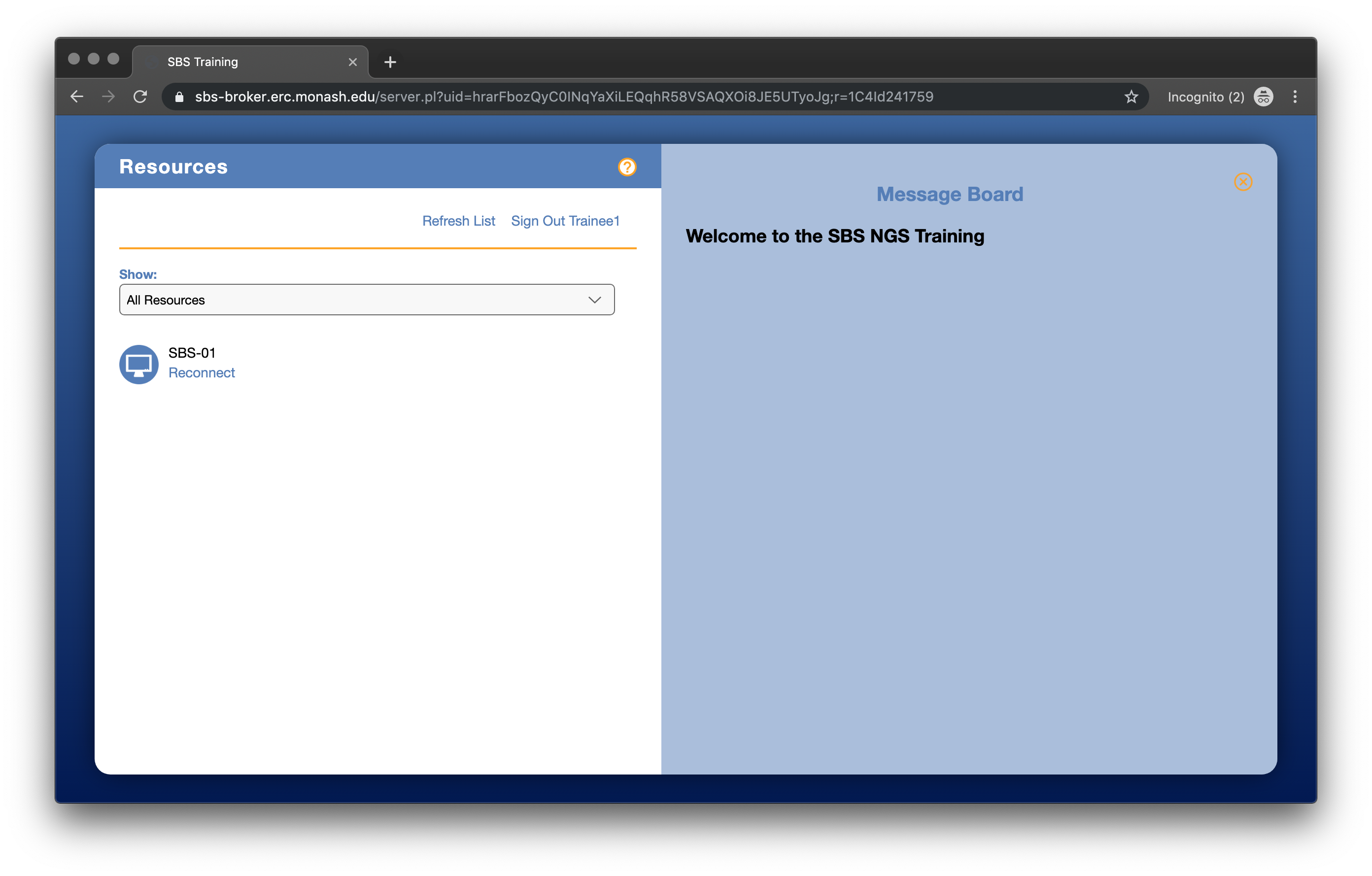 Click on the Reconnect link to then connect to the instance's remote desktop (via HTML5 viewer). The instance's desktop environment is then displayed: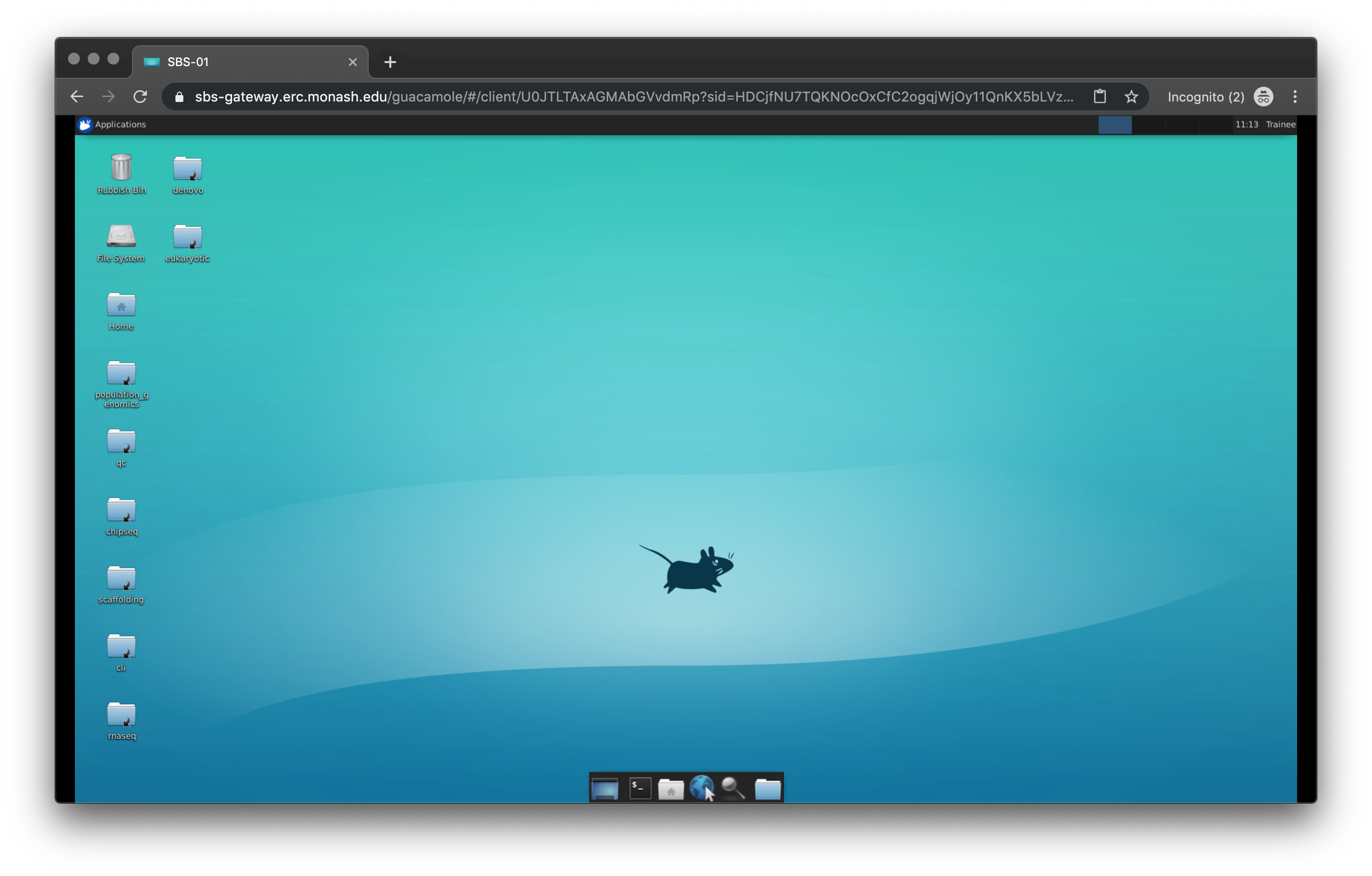 Training modules (e.g qc, cli) contain datasets required for each module. There is precomputed data for some of the section, please DO NOT DELETE.

Terminal/shell is available from the bottom tools bar: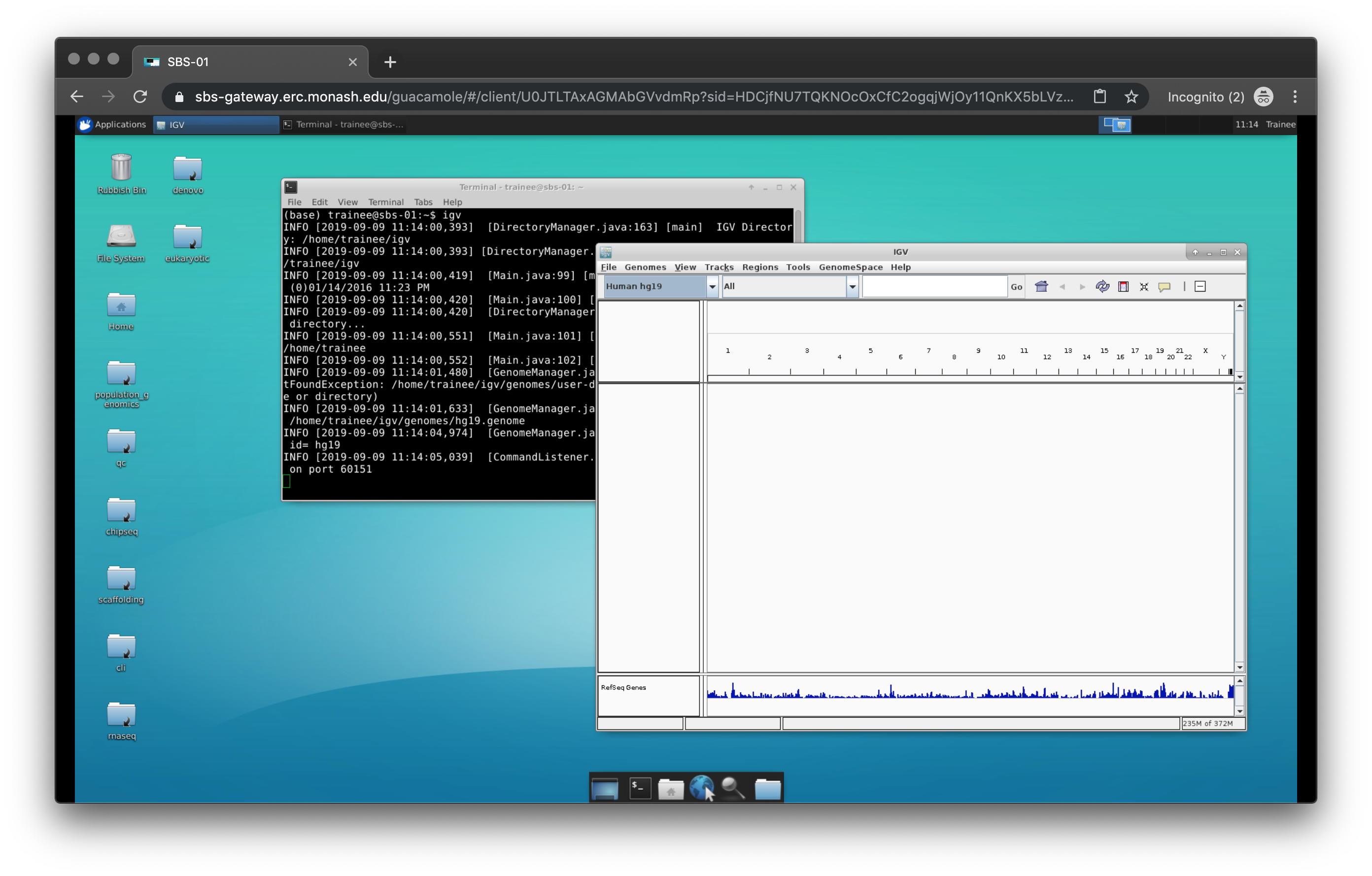 How to transfer data in and out of the VM
For transferring files in/out of the training environment, users can use "scp" (or WinSCP for Windows).
For example, if user (trainee1) is logged into sbs-01.erc.monash.edu, user can scp files in/out of the training instance via:
 scp trainee1@sbs-01.erc.monash.edu



Using the password provided in the above section.
Acknowledgements
The training VMs have been kindly provided by the Monash eResearch platform at the Monash University. Mr Jerico Revote has provided his technical expertise in setting those up.